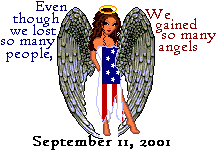 Are You ADDICTED? Most of us are. Once we hit those Palace servers, we just keep coming back for more. We can't get a grip, we can't stop, WE WON'T STOP!!!! *S*

It's okay, we're here for you because we know just exactly how you feel.
We're all addicted as well!
We now bring you a remedy to cure your addiction to the Palace Cartoon Dolls.
It's the first step, ADMITTING that you have an addiction.
Signing up for the webring to show you DO have the addiction.
Sharing your addiction with others!

Pretty simple steps huh? Well, Come on, fill out that form below, copy the ring logo to your own server, hit that "ADDICTED" button and your off to becoming an "Addict" like all the rest of us!

Click to subscribe to DollAddicts

Steps To Follow To Join
1 - Copy the image below to your own harddrive by rightclicking and choosing 'Save Image As' - Then upload to your own web server.

2 - Fill out the form below completely. Birthyear is important due to C.O.P.P.A. Laws.

3 - Your HTML ring code will be emailed to you at the address you submitted

4 - Email the Ringmistress to let her know you've added your code.

5 - Enjoy your Addiction!
Rules to Follow
1 - You MUST use a legit email address.

2 - You MUST place the ring html fragment on the page that you signed up with.

3 - You will not be added to ring, or will be removed from the queue within 7 days, if the ring fragment is not placed on the page you signed up with.

4 - DO NOT USE REDIRECTING URLS!!!! - if you use a redirection, such as CJB, GoTo, etc.....I will delete your site without even going to it, regardless of whether you have followed the instructions or not. The ring checker DOES NOT pick up these sites and I will not go check for the actual url, I shouldn't have to do that as the ring Mistress if you follow the direction and give the actual URL.



If you do not place the information needed [ring code] on your website and submit the 'CORRECT' url that the ring is placed on, and I have to dig out your website, your site will be immediately deleted from the queue. With over 100 submissions, only 5 have followed the instructions above, all others have been deleted. Please, place your ring code on the page you submit. Thank you.

Once you've got your code on your page, your webring should look like this:
~Remember to check the url of your image, don't link to this server, you will get a broken link.~

If you are already a member and need to update the url of your web fragment,
Enter your information below....



Previous | Next| Index| Random



Since: 11/23/00
Ringmistress' Home Page